Everything You Could Ask For, And More
Eva has been a delight to deal with in every way. The little things count for a lot: being responsive to communication, having a straightforward verification process, being flexible in scheduling, being punctual to our appointment. But the appointments themselves are where she really shines. She presents beautifully and doesn't ever make you feel rushed. We started with a glass of wine and getting to know each other (GFE), then we explored maybe half of the meny with few breaks and everyone thoroughly enjoyed themselves. We had so much fun the first time that we met again a few weeks later, and explored most of the rest of the menu! Have not mey many providers who were able to willing to take it to Eva's level. I am very glad to know her and expect we will be seeing each other again in the future.
Classy Lady
Eva is a first class top notch Provider, her Incall is clean and classy and easy to get to. She is the Lady in all her photos is in great shape, She is witty with a great sense of humor and is wonderful to converse with. She is easy to do screening with, follow her guidelines..she is punctual with her appointment's and was waiting with a big smile and an nice hug and kiss.I will repeat everyone I'm in Chicago..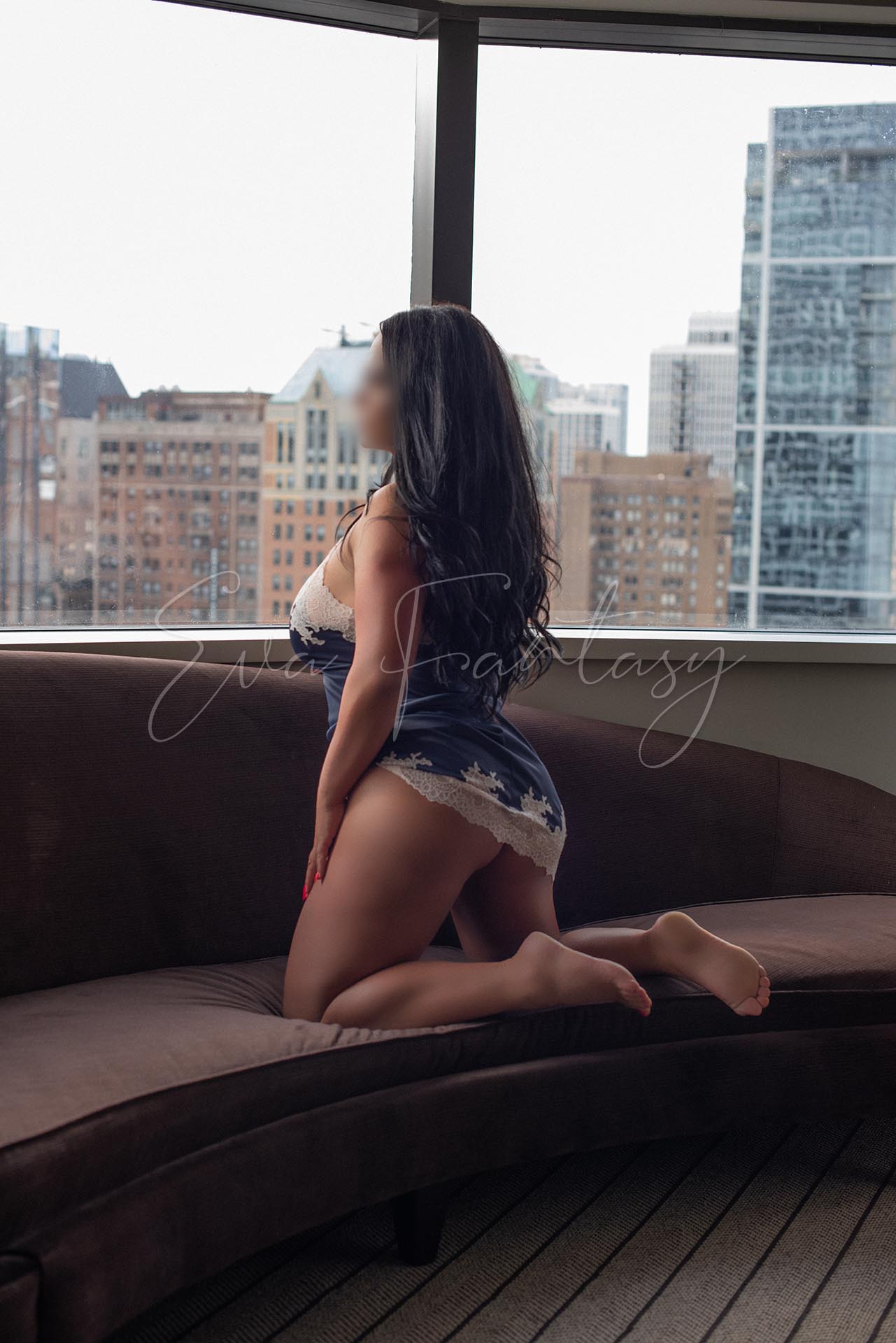 One in a million
Eva's consultative approach to your overall experience is unmatched. She is very detail oriented, and very open to making your meeting both exciting and memorable. You will feel very comfortable and special in her company. Eva is very easy to speak to, and she will go the extra mile to make your time unique. If you're looking for an experience that will push your limits, and expand your imagination–I highly recommend you contact her soon.